Montsweag Makers Market Summer 2022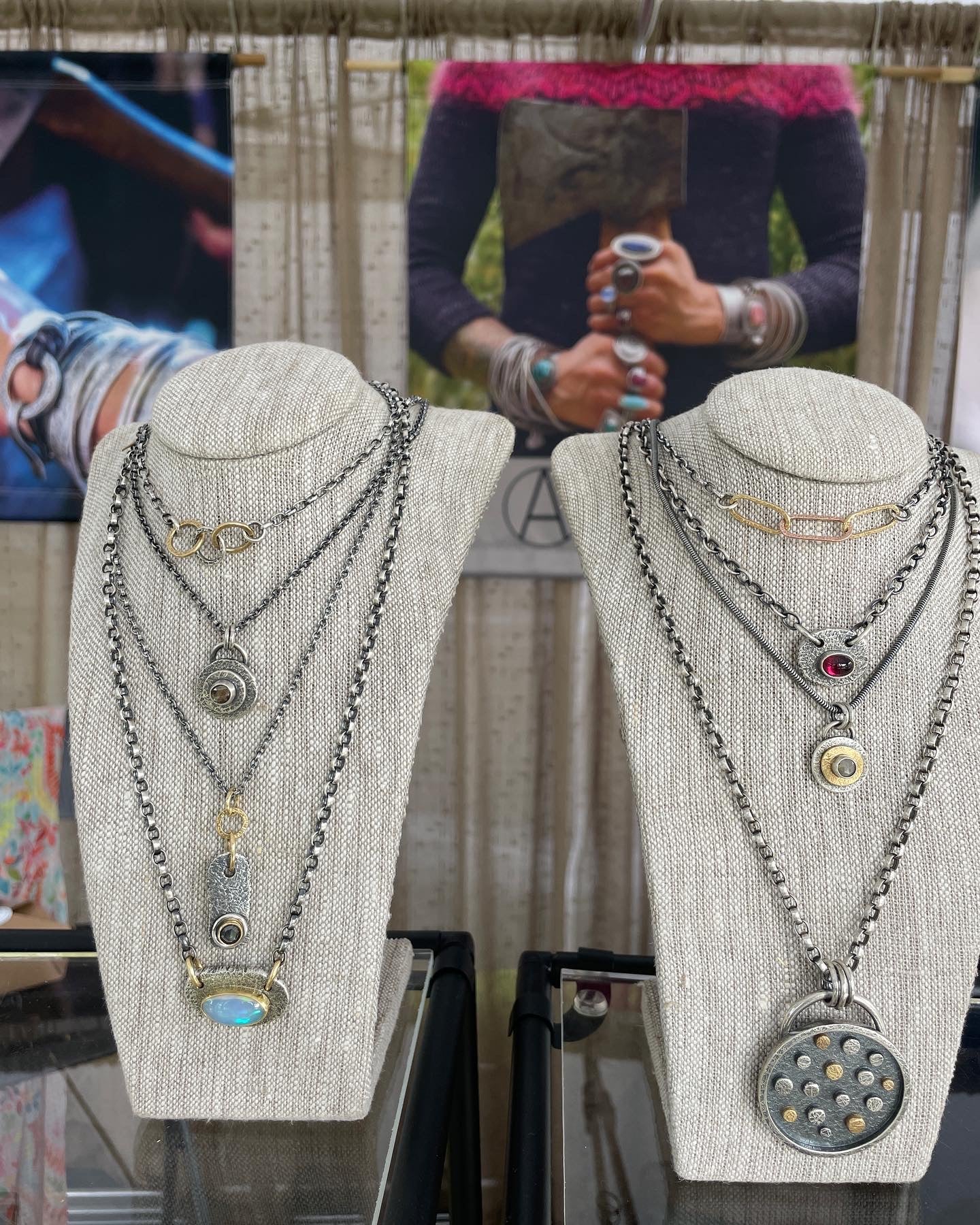 Summer is in full swing in Maine and this weekend is the time that our Montseag Makers Market is in full swing! This weekend July 23-24 and August 20-21 11-4
These markets are a great way for folks to see my work in a relaxed atmosphere my own front yard. Along with Pam's amazing garlic that will be for sale in August, this weekend she's got some Forever Garlic Farm swag and a garlic tasting to delight the tastebuds!! 
This is our 3rd year that
Christine Peters
and I have been selling our jewelry and inviting a select few makers to join us. These markets are informal and in a beautiful spot. Come on by and see how the garlic is harvested, stored and used. Peruse the jewelry that Christine and I have created and this weekend Nina Devenney of
Wild Rosie Maine
will be joining us. We welcome also Aiden Fraser of
Luster Hustler Ceramics
on Saturday. 
This July market I am unable to attend, but have some amazing ladies helping me out so please check us all out and see how beautiful and magical Montsweag road in Woolwich is!!
Montsweag Makers Markets
July 23-24 11-4
August 20-21 11-4
113 Montseag Rd
Woolwich, ME 04579
207-443-4743
anita@circlestonedesigns.com
2 Responses
Leave a comment