2021 Circle Stone Designs News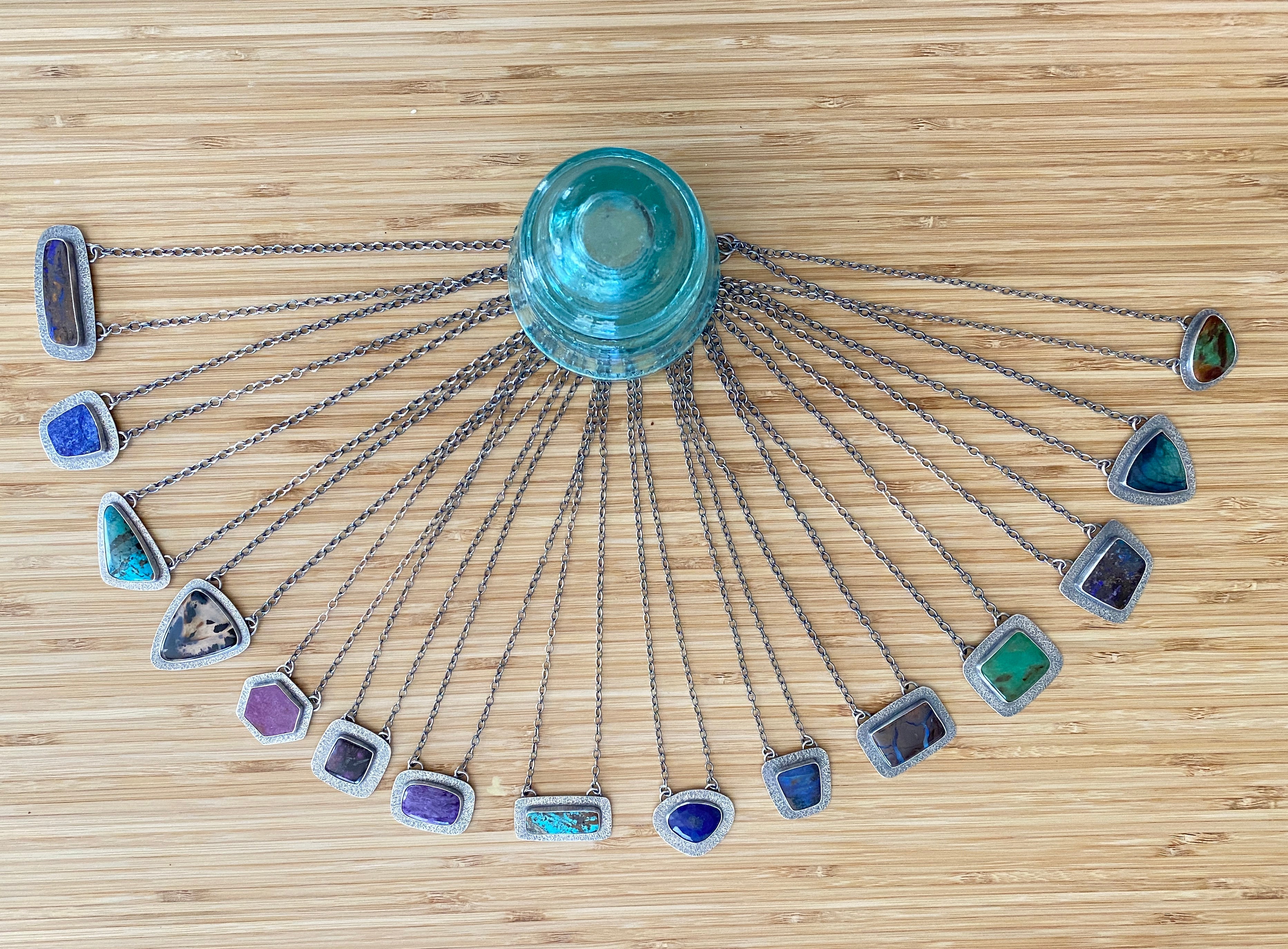 Let's just start with wow has this been a year! I'll leave all of the uncertainties behind and look forward to all that is solid, good and exciting for me and my business. It isn't always easy to do, but somehow, some way we all need to move through to our new world and cherish and hold close all that makes us happy and joyful! I for one am so happy to see all of the blooms up here in Maine this spring and with the sprouting of all things colorful emerging, so much to look forward to!! 
Now for the serious business of what's happening with shows and events this season. Seems like a daily occurrence that shows are canceled or scaled down due to changing Covid restrictions and logistics that are just unmanageable for the larger venues. We had such a great year here at the studio for the inaugural season of the Montsweag Makers Market here at our home/studio and we will be moving forward with it again this year. You'll see some of the same makers (I'm still co-hosting with Christine Peters Jewelry) and some new faces.                    
The mix is still coming along so for now I'll just put the dates out there for you to put on your calendar if your coming to Maine or if you're lucky enough to live here. Hope to see you on our road or at the few shows I'll be participating in this summer.
If you're unable to visit Maine during the makers events please know that my studio is open by appointment and I'd love to have you for a visit to see the new work. Just give me a call 207-443-4743, text 603-475-0762 or send along an email and we'll make something work! 
Wishing you all an amazing spring/summer and safe travels as you fill your calendar with adventures this season. I for one can't wait too catch my first Striped Bass in the bay and pick fresh veggies out of our garden. I'm also so very excited to show you all my new work, so many great pieces and gorgeous stones to choose from. Here at my studio it's been a great year for creativity and expansion of my line, so let's connect!!
 Adventures can be found in the simplest of joys so get outside and enjoy!!
Peace, Anita
The Montsweag Makers Market events are 10-4 Saturday-Sunday Location: 113 Montsweag Rd., Woolwich, ME 04579 Look for the white tents!
June 12-13
July 17-18
August 7-8
August 21-22 Garlic Fest!!
September 4-5
October 2-3
This summers shows that are on schedule so far are as follows.
MCA Guild Fine Crafts Shows details are here.
    Mount Desert Island July 23-25
    Scarborough September 18-19
    Brunswick October 23-2
Berkshires Art Festival, Ski Butternut Great Barrington, MA July 3-5
22 Responses