Life is about the moments.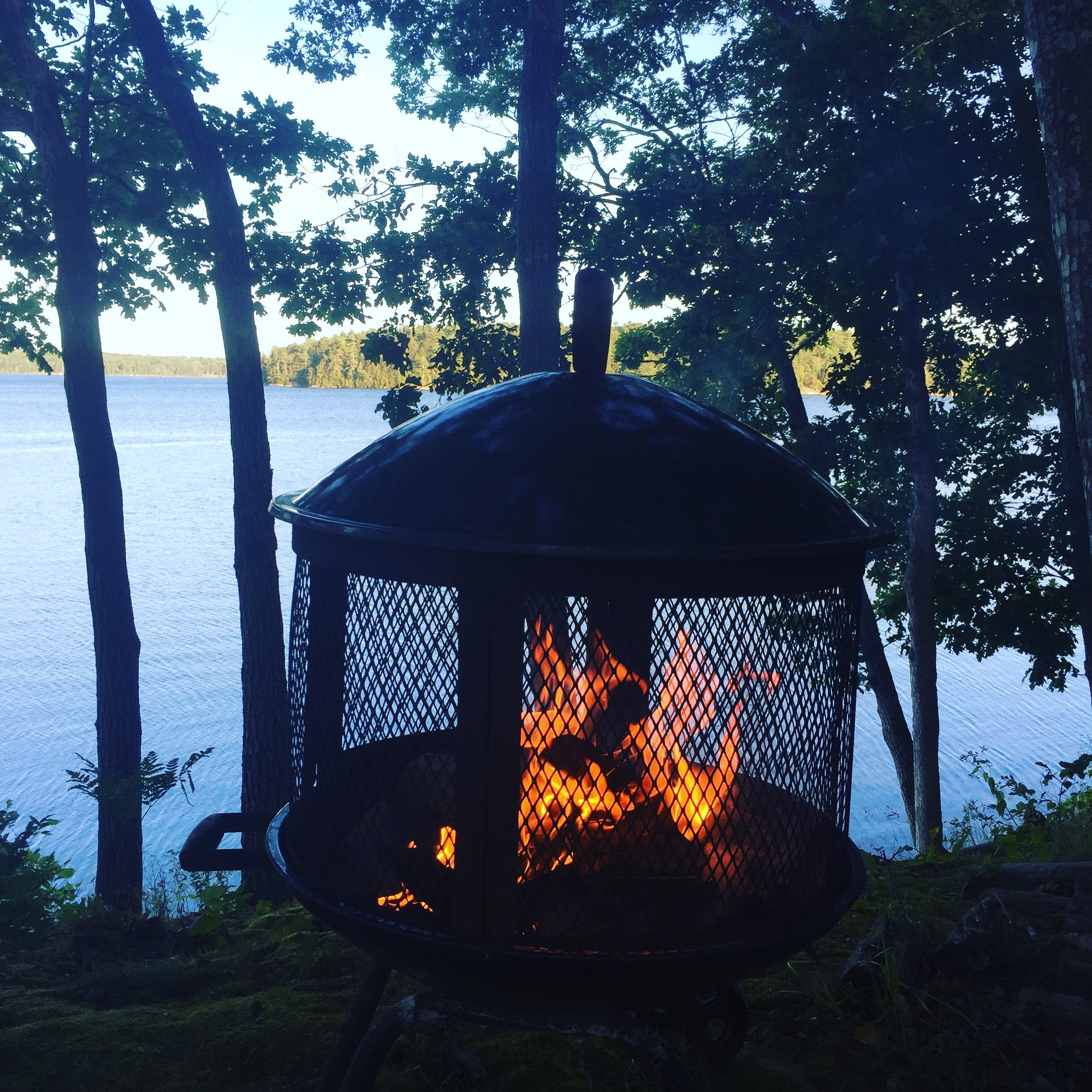 Starting to write informative, interesting and important content for a blog isn't easy....well not for me. Whether that's why I don't write often or not remains to be seen. You see I'm a over thinker, bing worker, wordy at times and queen of procrastination. Honestly I'm more than that, but I'll leave that for another time.
Let me catch you up on where my life is now....on this day of this beautiful Maine summer, as I sit on my back deck in shorts and a tank top letting the warmth of the morning wash over my exposed skin. I'm listening to my Guinea Hens and Chickens enjoy their supervised back yard time (keeping a close eye for the Fox who has decided that all make nice meals) and watching our dogs Pedey & Lu guard the deck from Chipmunks. Pam is sitting next to me organizing requests for her Garlic orders from our Forever Garlic Farm, a labor of both love and passion for the almighty 1200 heads of Organic(no not MOFGA certified, but her version) that she so lovingly grew this year. Life is good....well quite frankly it's "The way life should be" as those who live here in Maine like to say. [caption id="attachment_1628" align="alignnone" width="2448"]
Greatest T ever by Ashley Webber Designs![/caption] As for my creative life this summer has been busy filled with great shows and events that I have enjoyed not only for the camaraderie of my fellow artisans and makers, but for the connections I have made with amazing new folks that are my peeps. Yes my lovely and cherished collectors have graced me with adding to their collections of jewelry as well. I am forever grateful for every single personal connection I have made with so many men & women who understand my style. They crave it's simplicity, rugged style and textural identity in a way that I do. These are my tribe and the reason I do what I do....I live a grateful life.
As the summer ticks away I have been taking time to fill my creative well whenever I can. I have chosen me, the me that needs to be out in my kayak, the me that needs to spend mornings at the edge of the bay on Montsweag and feel the warmth of the sun and store every moment for the long winter months ahead. I have attempted to balance my work (binge or not) with moments of time spent watering our gardens, on the water fishing ( caught 5 striper yesterday, a record for me) in my kayak with Pam who continues to show her strength in year 8 of her Lyme treatment and is my true hero for her tenacity and attitude toward healing. Any moment I can I visit our Little Lockwood Grands, I still can't believe how quickly time passes! Holden is 5, Finn(the Fighter) is 3 and Florence is 9 months, these 3 are pure joy and are living life with parents that are showing them what being responsible, nature loving active humans should be. I am forever grateful for their free range life that allows them to experience love, life and exploration the way all children should be. [gallery ids="1614,1613,1624" type="rectangular"]
It has become abundantly clear that my mantra has become "life is about moments". Whether captured in an image or not the experiences that fills the well and makes your heart soar for even a fleeting moment. I am learning to step back and chose me with no regrets and an open heart. It leads to a path of clarity, joy and creativity that can only make for a fuller life....it's only taken me 57 years to figure it out, but then again numbers don't determine age right?
Details: Upcoming show listings are on my
website
. My home studio is open by appointment when I'm not at shows. Garlic from the farm will be ready in about a week for sale and the stripers should still be around until the beginning of September so I'll be in the water when I can. Make the most of the rest of your summer folks.....it's all about the moments! peace out Anita
96 Responses
Leave a comment