Holiday 2022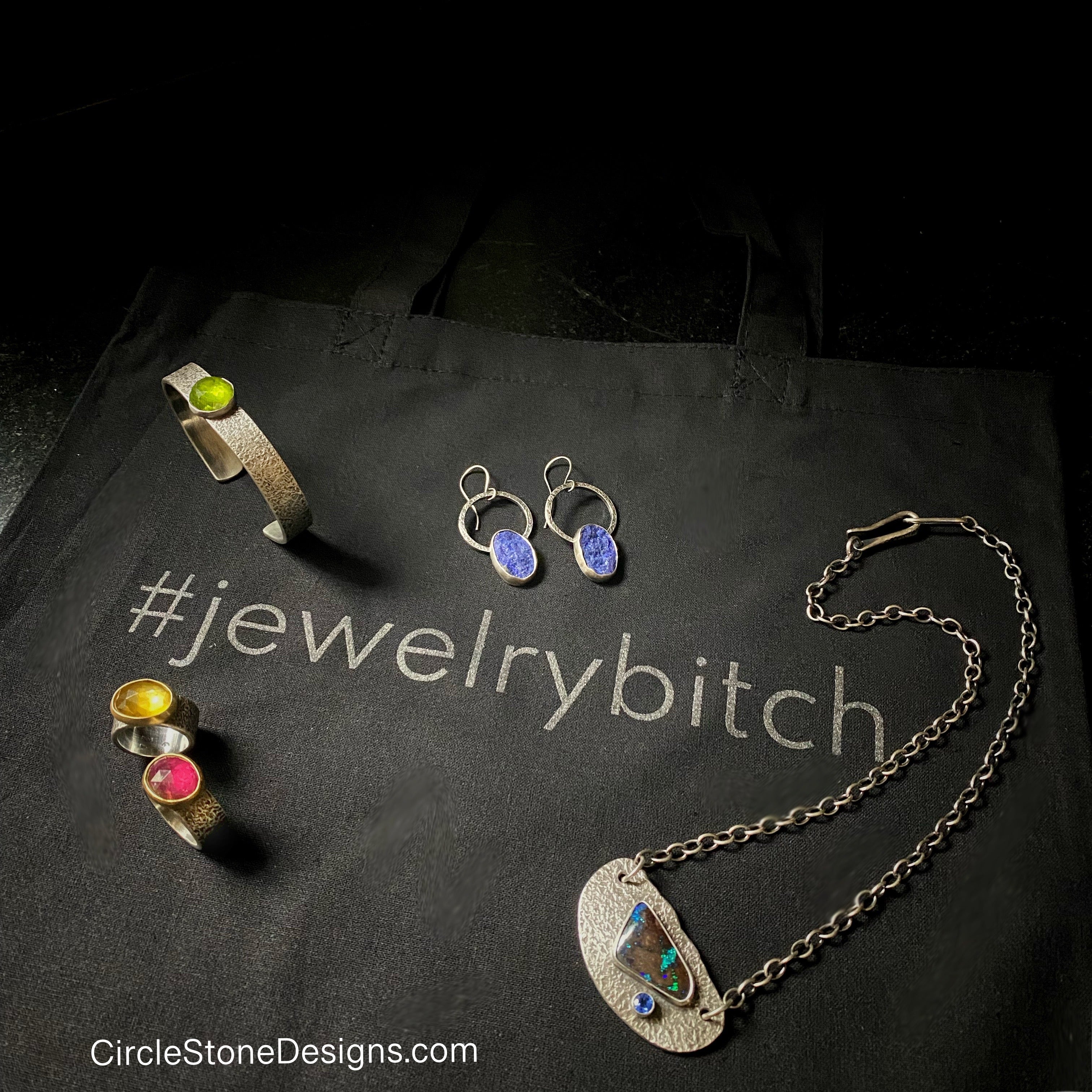 Tomorrow is December 1st! I have to say this year has flown by and crawled at the same time. Struggles have too been many to list and my sporadic time in the studio has really been hard. I feel that despite all of the challenges I have made some wonderful work that I am proud of and has been well received. 
Sad to say I won't be at the SEA show this coming weekend. It's one of my faves but my timing was off and I wasn't able to be quick enough to apply. I will however be at the Designing Women Show in Portland on December 10th at the Ocean Avenue School. My studio will be open for appointments for you local folks and those traveling to Maine for the holiday, as long as things are stable for my Mom in PA and no more emergency trips have to happen. Grateful that things seem solid as I write this. 
As always I am filled with gratitude for all of the support I've gotten from my cherished collectors, family and friends. Turning the page on 2022 will be a pleasure and I will do my best to catch up on all of my promises to those who have been more than patient with me after all of the studio interruptions this year.  
I am currently planning my Tucson trip along with my #jewelrybitch friends. So looking forward to a trip filled with gem inspiration!  I will also be attending a workshop in Washington state in March to hone some new skills in fusing and sculpting silver. So excited for both of these trips! 
The website is currently filled with most of my jewelry that is available as well as the #jewelrybitch T's and bags. So many of your have inquired about these t's so I stocked up!! I have also listed the Forever Garlic Farm swag that Pam has for sale on there as well. Streamlining purchases for both seems the best way to make them available to everyone!! 
At this time my custom orders are closed for the year. May I suggest a Gift Certificate available on my website if you are in need of a custom piece. I will be filling the early months in 2023 with new pieces and commission orders. Preserving my energy will allow me to finish the commitments already in the pipeline! 
Happy December everyone and remember that this season is about being grateful and spreading joy! Support local hand made goods, it's what keeps the independent makers able to continue doing what we love. If you made it to the end of this good for you!! As a reward please accept free shipping until December 15th with Code Holidayship22 at check out.
Peace, Anita

As always if you can't make a show or event connect however works for you, send me a text 603-475-0762, email me or reach out on Facebook or Instagram. So many ways to stay connected and I must say I'm so grateful for them all!! 
603-475-0762
www.circlestonedesigns.com
1 Response
Leave a comment