Finn the Fighter...the beat goes on.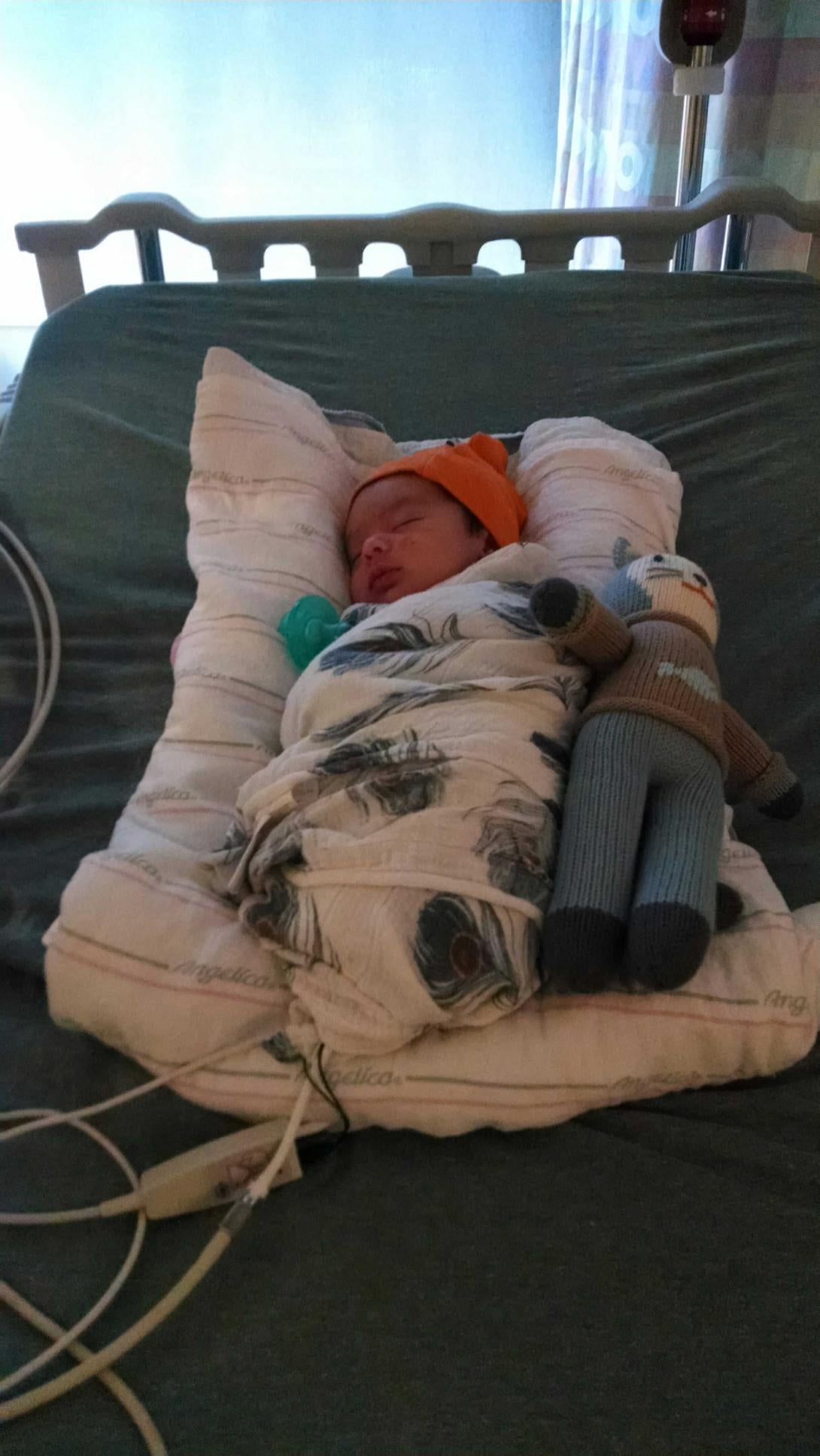 [caption id="attachment_1094" align="alignnone" width="2448"]
Finn & Hunny December 2015[/caption] This is a Grandmother blogging today...Hunny is what the Grandboys call me. Sorry but you're going to have to wade through the picture journey with a few words to get the end with the details of the last Heart Strength edition necklace. Thanks for reading on! As I took the time to gather photos for this post I was reminded of the amazing journey of my Grandson Finn's life: His beautiful entry into this world in March of 2014, then diagnosis of
Ebstein's Anomaly
 &
SVT
,  his first year of life with medications to keep his heart rate stable and this past year's freedom of being medication free! [caption id="attachment_1162" align="alignnone" width="640"]
CICU Boston Children's Hospital.... #sweetlittlefinn[/caption] Looking back the hashtag that Casey & Ashley first used on Instagram was #sweetlittlefinn and sweet he was, but once he returned from the hospital it became apparent that his body was fighting for a normal existence. The prominent hashtag became #finnthefighter, to show how strong and resilient he was. It gave his family strength too knowing that he had a spirit and support to get him up over his first bumps in life. [caption id="attachment_1091" align="alignnone" width="640"]
One Month Follow up at Boston Children's....Rock Steady #finnthefighter[/caption] An important part of Finn's first year was keeping him warm, comforted and stress free. Mama saw to that and enjoyed every moment of wrapping this little boy close to her, feeling every beat of his heart. Baby wearing became a joyful and necessary part of both of their lives and still is! [gallery ids="1171,1160,1182,1181" type="square" columns="2"] There were challenges during his first year, Finn's medications that had to be administered 3 times a day like clockwork, caused him to lose his beautiful long head of dark hair. Nothing dampened his spirits as his hair grew back, but this time around it was blonde...taking after his Daddy this little fighter. [gallery ids="1090,1092" type="rectangular"] Every moment spent with Finn & Holden was filled with love, a love that grew and grew with each beat of our hearts. [gallery ids="1185,1178,1190,1188" type="rectangular"] The list of adventures were awesome! Harvest at Forever Garlic Farm & September at the Common Ground Fair...Maine was the perfect place for farm and family experience. [gallery ids="1098,1097,1101,1187" type="square"] Normal activities for this little brother that is no different on the outside than his older bother Holden, is what has kept Finn strong, just like the hearts that I create with strength in his honor. [gallery ids="1099,1204,1179" type="rectangular"] I am so grateful for each and every moment that I have been able to smile and laugh with these boys...truly every Grandmother's dream! [gallery ids="1198,1180" type="rectangular"] Watching your Daughter blossom into the most amazing Mother is an emotion that can't be put into words. Her care and efforts to make every day a beautiful, healthy and fun experience for her family are a testimony to her inner strength.
Thanks for taking the time to take a peak into Finn's first 22 months of life. I am grateful for the love and support everyone has shown all of our family over this time. Now for the Heart of Strength!! I'm calling this one Finn's Heart.....Heart Strong #4 of my Heart Health Month donations is a very important design to me. As I come to the final push to raise money in February through donations from 100% of the profits going to the 
Children's Heart Foundation
, the first in this series will be a donation gifted to Ashley by her Grandmother, or GG as the Grandboys call her. This heart that is hand made to be perfectly imperfect, just like Finn's beating heart will be a reminder of calm, strength and tenacity of spirit, with just a little fun added in. Slightly tilted the heart measures 1 1/4" long and 1 1/8" wide solid brass & a 1" long soldered thick sterling silver bail, the pendant hangs from a 3mm stainless ball chain. Patterns on the brass are made from my hand with antique hammers & anvil and carry with them the energy of love and spirit of heart strength. Please connect with me via email at circlestonedesignsmaine@gmail.com for interest in this pendant, the coast of this necklace is a $100 check to Children's Heart Foundation and $10 shipping charges to me. Let's continue to make this an amazing month of donations in Finn's honor by my hand & heart for CHD research! <3   [caption id="attachment_1107" align="alignnone" width="2448"]
Finn's Heart[/caption] [caption id="attachment_1267" align="alignnone" width="3264"]
Heart Strong Pendants to Benefit the Children's Heart Foundation                                                Left to Right: #1($150), #2($100), #3($125), #4Finn's Heart($100)[/caption]
6 Responses
Leave a comment